Project selection
The project login screen allows you to select one primary project and one or more secondary projects. When you select secondary projects, you will receive inbound calls from those projects as well.
Note: You can only see projects you are assigned to. You need to log in as an agent user to see the project login screen.
Table of Contents
To Log in to VCC Live
Submit your username and password.
Press Continue. The login screen appears.
To Log in to a Project
Mark the radio button beside the project you want to log in to. This will be your primary project.
Mark one or more checkboxes next to the projects you want to be your secondary projects.
Press Sign In
Note: If you would like to log in to all unselected projects as secondary, select Select all secondary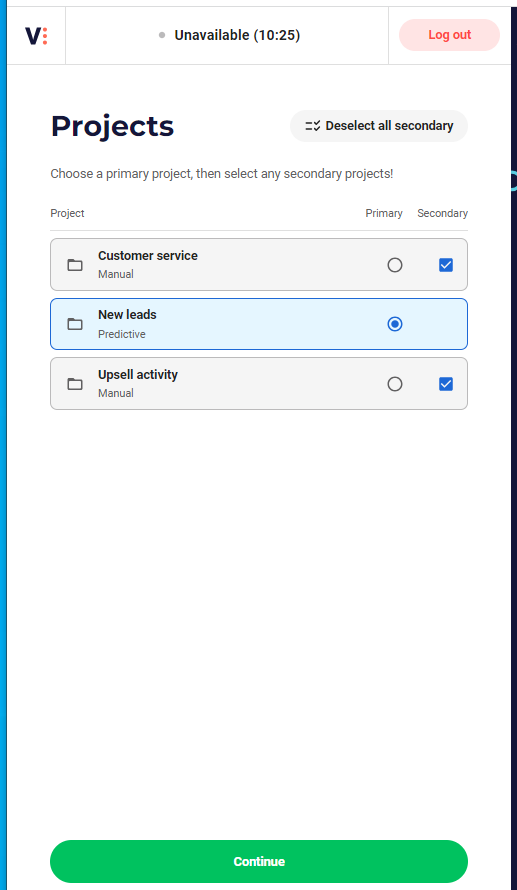 To Log in to an Inherited Project
If multiple projects are connected with an inherited dialer, then you can only select the main project as the primary project
When selected, you will be logged in to the other projects as well, which are connected to the dialer and you will receive outbound dialer calls. To receive inbound calls as well, log in to these projects as a secondary project.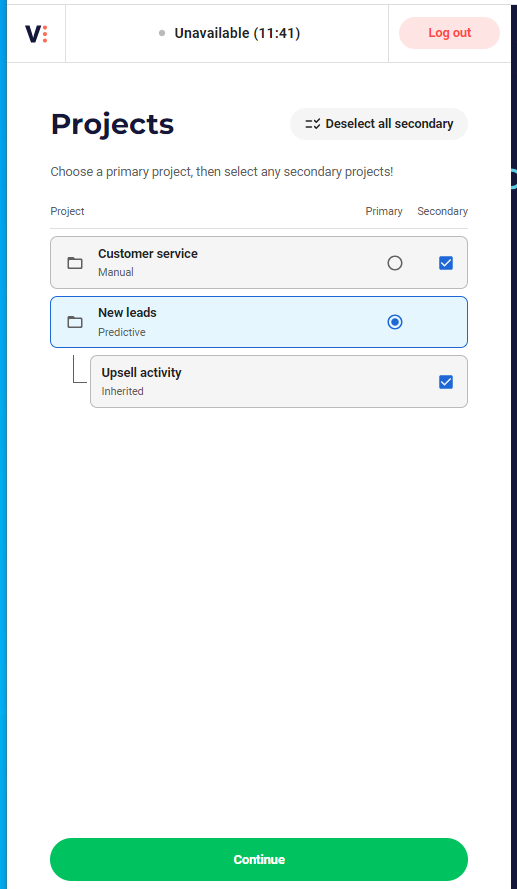 To Log out from a Project
Once you are logged in to a project, navigate to your status selector
Select Log out of project.
You are now on the Project selector screen
---
Comments
Can't find what you need? Use the comment section below to connect with others, get answers from our experts, or share your ideas with us.
---
There are no comments yet.