Introduction to VCC Live
VCC Live is a cloud-based contact center software that provides contact centers with the tools and services they need in order to deliver highly efficient, exceptional customer experience.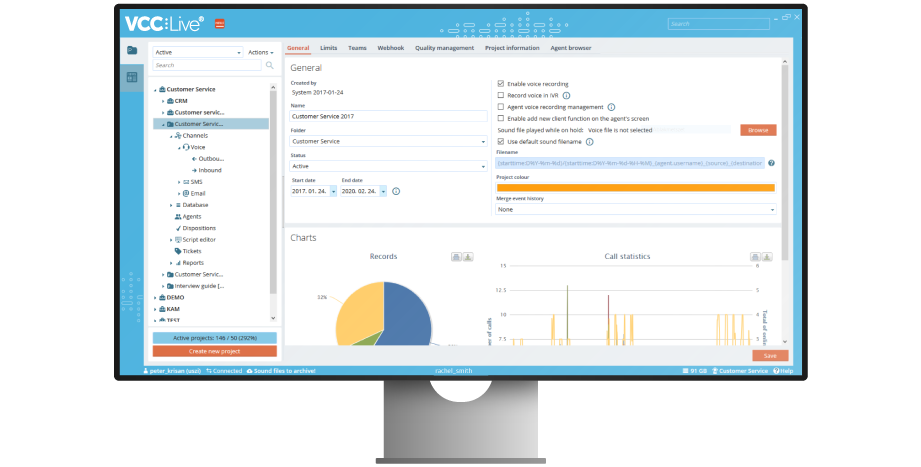 Why Cloud-Based?
Using a cloud-based solution means that, by installing a single software, contact centers can provide a full spectrum of incoming and outgoing multichannel services: phone, email, SMS, and chat. The integration and maintenance of a cloud-based solution does not require any additional IT developments or investment, and is easy to deploy. As well as being cost-efficient, it can be quickly integrated into your work processes, and your agents and supervisors can use the service anytime, anywhere — even from their homes.
---
Comments
Can't find what you need? Use the comment section below to connect with others, get answers from our experts, or share your ideas with us.