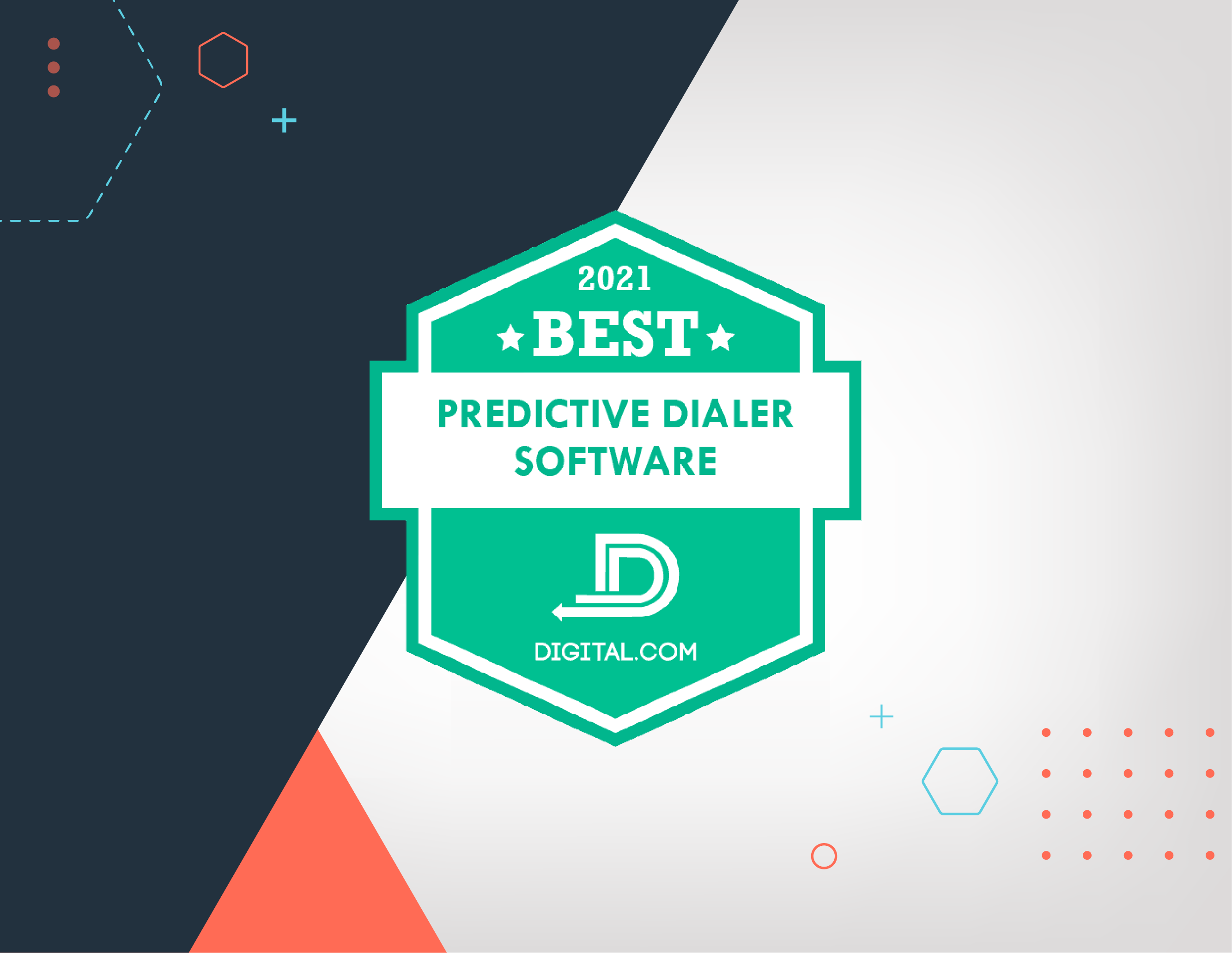 VCC Live is Chosen as One of the Best Predictive Dialer Solutions of 2021
Back to blog
2021 started off successfully for VCC Live: we're proud to announce that our solution has been chosen by Digital.com as one of the best predictive dialer software solutions of 2021.
A modern predictive dialer solution is a vital tool for any outbound contact center, especially for those that conduct telephone sales and surveys. Such a tool ensures agents can work productively, connecting them automatically whenever a person is available at the other end of the line.
Predictive dialers are nothing new in the contact center industry. As a predictive dialer can easily double call efficiency, there aren't many contact centers that haven't started to utilize this technology. However, while it is true that excellent results can be achieved with a predictive dialer, they can only be achieved if you choose the right predictive dialer solution. And this is exactly where Digital.com's renowned business software review site can help when it comes to making a decision.
When determining the best predictive dialer solutions, the review site looks at the key features, which are call features, compliance measures, and reporting tools.
After checking the capabilities of VCC Live's solution, Digital.com was left in no doubt that our predictive dialer should be added to their list of best predictive dialer software of 2021. Considering the ongoing development of our solution over the past few years, our predictive dialer feature definitely lived up to the strict expectations of the review site.
VCC Live's predictive dialer includes a broad range of call features, including voice mail detection and automatic telephone payments.
It can be fine-tuned by setting unique parameters for maximum efficiency and personalized customer experience.
Aligned with VCC Live's analytics and reporting feature, our dialer can predict how many numbers need to be dialed, thus keeping your agents on as many active calls as possible.
It is easy to set up, and it is also easy to change the settings without involving your IT department.
VCC Live integrates seamlessly with a variety of other programs, including Salesforce, Zapier, Microsoft Dynamics and SAP.
We're proud that our predictive dialer software landed on the list of top solutions chosen by Digital. Being featured on this list will further inspire us to keep delivering the latest technology solutions to the contact center industry in 2021.
About Digital.com
Digital.com is a business software review site dedicated to helping small businesses choose the right solution by publishing real, authentic reviews. The site applies sentiment analysis to reviews about small business online tools, products and services, and use real people approval rating to score companies.