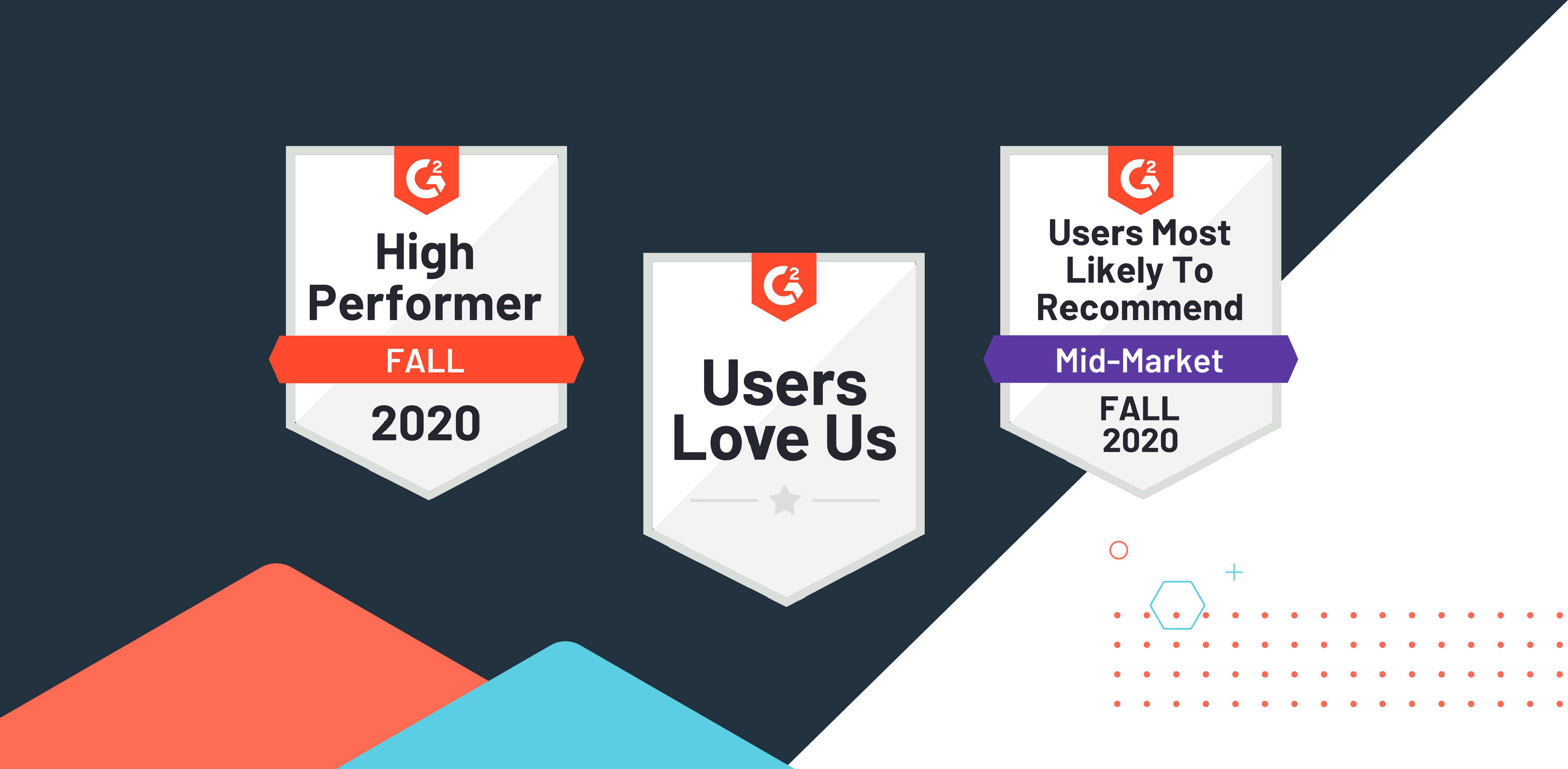 VCC Live Earns New G2 Crowd Badges in Three Categories for Autumn 2020
Back to blog
The autumn 2020 G2 Crowd reports have been released and we're so proud to share with you that VCC Live earned performance and user-driven badges in three categories.
Based on customer reviews, we are Leader in the following categories: High Performer, Users most likely to recommend and Users Love us.
VCC was chosen as a High Performer due to due to its feature-rich, up-to-date technology solution that empowers businesses to perform a wide range of call center related actions on a single platform, without any initial investment.
We're particularly happy to receive two accolades in user-driven categories as providing the possible highest customer experience is clearly our main mission.
It's such an honor to hear that our users do not only love us but also most likely recommend our solution to their business partners and acquaintances. We believe this is the result of our hard work to make VCC Live a 360-degree solution.
Indeed, VCC Live is more than just a software company: after the setup and training period, our support team and dedicated account managers continue to offer ongoing support as needed. Furthermore, our agile development methods ensure that our clients enjoy the benefits of a customized and state-of-the-art call center software solution.
Our advanced features and hard work have allowed us to receive these three badges from G2 Crowd. Winning these awards is proof of the success of our aim to keep delivering the latest technology solutions to the contact center industry.
About G2 Crowd:
G2 Crowd is the world's largest business software marketplace where businesses can discover and review the technology solutions they need to reach their potential. Reviews on the platform are written by actual users, and are therefore unfiltered, unbiased and 100% reliable. Software solutions are selected to receive badges based on the data and insight provided by their own users.