We're delighted to announce that our new client interface, VCC Live 7.0, is now available. The revision of our agent and supervisor interface is part of our development plan which aims to unify the different aspects of our brand and improve user experience.
VCC Live 7.0 introduces a brand new, modern look, but the core of our much-loved software will remain the same, and the new interface will not affect the effectiveness of our users' everyday work in any way.
One of our main aims is to make the VCC Live client interface reflect current trends, as well as enhance its technological development. The reason why we decided to update the look of our software is to be able to better represent our brand elements within the software, and to provide clients with the highest possible user experience while using our tool. In order to make the interface modern but also easy-to-use, we thoroughly researched the everyday workflows of both agents and supervisors, and created this new version to meet their preferences and requirements.
Working from the ground up, we gave the VCC Live client interfaces a new, cleaner, airy, unified appearance that also reflects our brand. Although the transformation is striking, existing functions have not changed, so our users will be able to access their settings in the usual way.
In addition, VCC Live 7.0 also offers a 'dark mode' option (which is highly popular among users at the moment), allowing users to change the background from white to black, and text from black to white.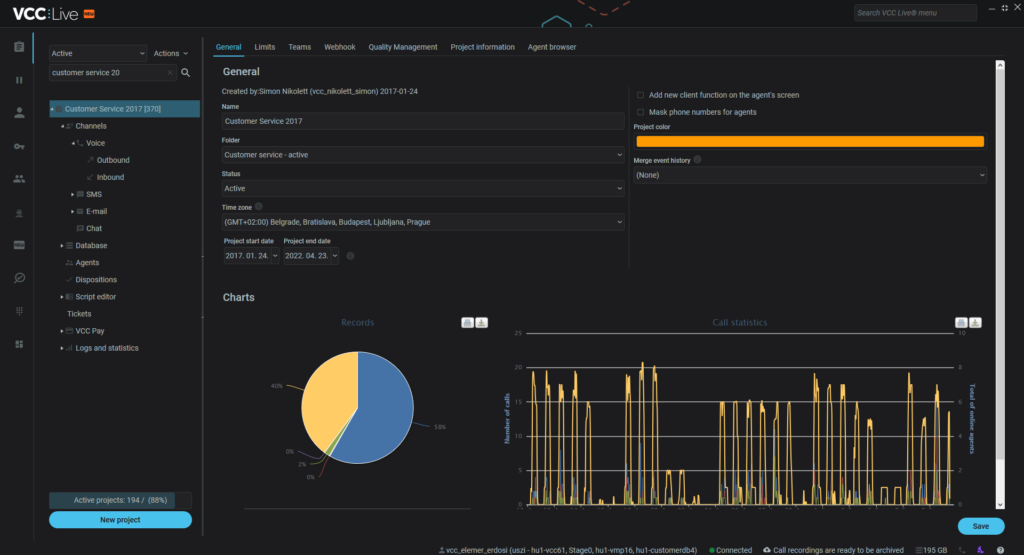 We're thrilled to be able to present our new look, which we are sure our clients will like even more than the previous version.